Friday, October 6th 2023
St. Vincent's University Hospital | Staff Recognition Awards 2023
Introducing St. Vincent's University Hospital's Inaugural Staff Awards: Recognising Excellence and Fostering Innovation
At St. Vincent's University Hospital, we are thrilled to introduce our inaugural Staff Awards, a vital undertaking for 2023 and an integral part of our hospital's strategic development. We recognise that our staff members are our greatest asset, yet their exceptional efforts often go unnoticed. These awards aim to change that by enhancing morale, fostering innovation, instilling pride, and showcasing our organisation as an outstanding place to work.
The awards offer a unique opportunity to acknowledge the contributions of all our staff, both clinical and non-clinical, through various award categories. They celebrate innovative practices across the hospital, enabling us to share these breakthroughs with the wider community and enhance healthcare delivery for improved patient outcomes.
All staff members in the hospital will have the chance to participate in the awards, supported by a transparent and impartial process. Independent judges will evaluate the submissions, culminating in an elegant Gala Awards Ceremony to honour the winners.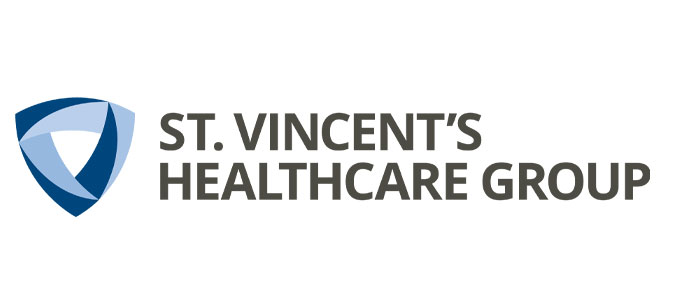 Submissions are now closed
All Judges are independent judges, external to St. Vincent's University Hospital
Staff Recognition Awards – Sample Judging Criteria
Example: Outstanding Innovation in a Clinical Area
Relevance: This criterion assesses how well the innovation addresses the need for a new or revised process, programme, or initiative in a clinical area. Judges will consider the alignment between the innovation and the identified need, evaluating how effectively it addresses challenges or gaps within the clinical setting.
Effectiveness: This criterion evaluates the outcomes achieved through the innovation, focusing on its impact on quality, service, financial operations, and safety. Judges will assess the measurable results and improvements resulting from the implementation of the innovation, considering how it has positively affected these key areas.
Innovation: This criterion examines the level of creativity and innovation demonstrated by the individual or team responsible for the innovation. Judges will evaluate the uniqueness and originality of the approach, considering how it breaks new ground, introduces novel ideas, or applies existing concepts in a fresh and innovative way.
Transferability: This criterion assesses the potential for the innovation to be transferred, implemented, or applied to other departments or groups within the organisation. Judges will look for evidence of how the innovation can be shared, scaled, or adapted to different contexts, evaluating its potential for broader impact across the hospital or healthcare organisation.
These judging criteria will guide the assessment of nominations for the Outstanding Innovation in a Clinical Area award. By considering the relevance, effectiveness, innovation, and transferability of the nominated innovations, the judging panel will determine the most deserving recipients of this recognition.
St. Vincent's University Hospital Staff Recognition Awards 2023 Ceremony
The St. Vincent's University Hospital Staff Recognition Awards 2023 Ceremony will take place on Friday, October 6th, 2023 commencing at 6.30pm
Join us for an unforgettable evening at the beautiful Talbot Hotel in Stillorgan. This special occasion provides a fantastic opportunity to connect with colleagues who are driving improvements in patient safety, patient care, ingenuity, and service quality throughout the hospital.
While we honour excellence and dedication, the night is also about creating memorable moments and enjoying some well-deserved fun. We encourage all staff members to dress up, let loose, and revel in the festivities. (P.S. it's not Black Tie !!)
Arrival Drinks Reception is at 6.30pm, followed by Dinner, the Awards Ceremony and Live Band until 2am !!
Don't miss out on this remarkable event where we come together to celebrate the exceptional achievements and contributions of our staff. We look forward to seeing you there!
Discounted rooms will be available for those who want to stay over at the Talbot Hotel